Event Crew
14 Tips on How to Break Into Live Events from AV Pros
AV experts give advice on what it takes to work in the live events industry.
Are you curious for what it takes to work live events? We interviewed expert AV pros to see what advice they would give for those wanting to join the field!
TL;DR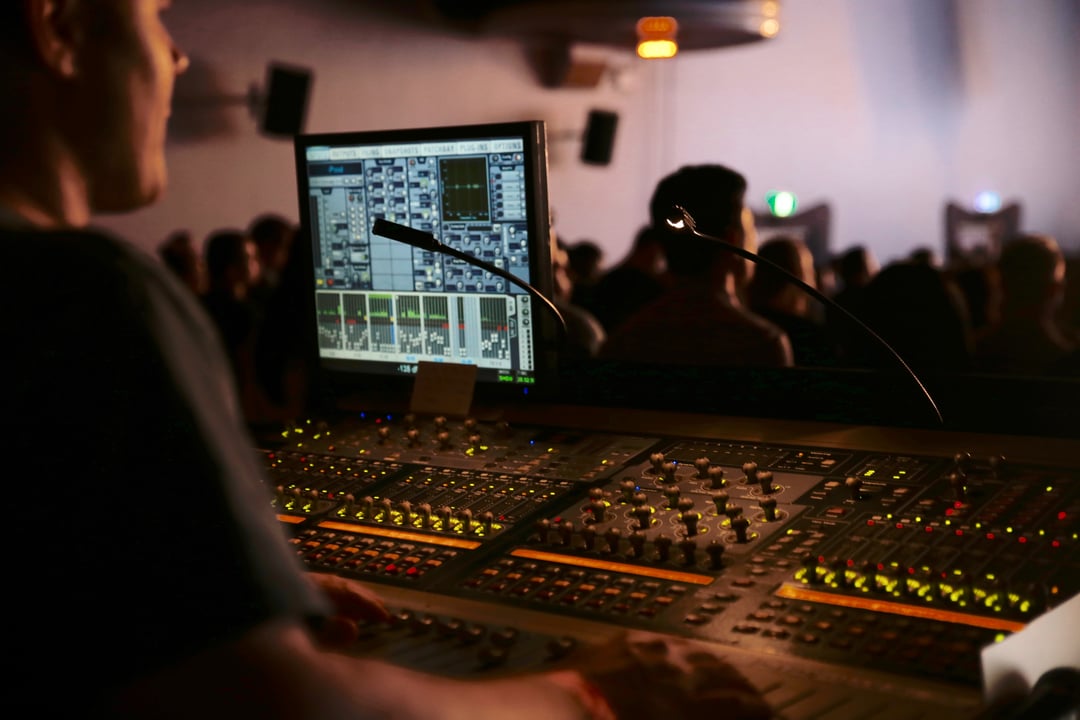 Learn as much as you can
Roderick Vincent, Breakout Operator
Learn as much as you can. I mean, don't be afraid to ask questions. People prefer you to ask questions rather than going to a situation and you have no idea what you're doing and then you look like a fool and the company looks like a fool. So ask questions, learn as much as you can. Don't feel like you know everything. Be an open book. Have tough skin. Be a hard worker. Don't be hiding from it. It's a fun career.
Grow your network
Raechelle Steward, Crew Supervisor
The advice I would give would be to network... network a lot! I just told someone that when I was in college I would just type in audio and apply for everything. Or also just walk around. Walk around and talk to people. Go to offices and say hi I'm interested in this. The worst they can tell you is no. But then there's other people. So network, network, talk to people and somebody's going to give you a leg up.
Flexibility and adaptability
George Flores, Crew Chief
If you're wanting to be a freelance AV contractor one of the most important things you want to think about is to just be flexible. This is the corporate AV realm and change is something that is common, common, common. So be flexible when you're booked on an event. Whether it be pre-event, call times are changing, dates are changing, positions are changing. Or, even more importantly when you're on-site working a large event for example.
A lot of changes happen on the fly and I think if you've mentally prepared yourself - I know these things are probably not going to stick all the way through and be exactly how they were on paper - I think that you'll set yourself up for a little bit better success when you're working in this industry.
So flexibility and just being able to be adaptable in all situations. I love the live event industry because no day is like the one before. No event is like the one before it. You work an event and you're working with this client and these things happen and then the next week you're on a different event and it's a totally different ballgame. So flexibility and adaptability. Those are really key things to be successful in the industry.
Surround yourself with the right people
Leslie Brenna, Tech
The people that you surround yourself with are what matters. So the reason that I even have the job that I have is because of the people who recruited me. And then, I've got Joe, Sean, Jason, all of them, they've all showed me a ton of stuff that I didn't know to begin with. I'm not a techie person, I'm a people person. But I can follow the steps that they give me and that's really all it is. So if you surround yourself with those type of people, you'll learn all kinds of new skills.
🚨 Check out: How to Market Yourself As a Tech
Don't be afraid
Melisa Davis, LED Tech
I would say, don't be afraid, don't be nervous. It's not as hard as you think it is. There's going to be people in place that's going to give you clear instructions on what to do. And as long as you know how to follow instructions, you'll be able to get in here and really do your thing, and you won't have any problems. Don't be nervous just because, even if you've never done it before. Don't be afraid; just try it because there's going to be people that are going to help you get the job done.
Work hard and have patience
Claude Smith, V1
Well, it's changed a lot since I started. Now they've got things called stage hands, technicians, lighting technicians, rigging technicians, all of them are basically places that you can start at now. So if you want to get started in this industry, one thing you got to do is be able to work hard and have some patience.
You might start being a grunt, which is what we used to call it, but if you stick with it and if you're willing to work hard and learn, you can grow, and I know. A bunch of these guys that I used to be over, they're now my peers. So it's pretty cool.
You've got to be knowledgeable, willing to learn. You've got to keep a smile on your face, because you've got to remember that we are working for the clients. It's their event. They've taken years, months to put this together, and we don't want to screw it up after all of that planning.
So while you're at it, you've got to keep your head on, you've got to keep your composure. If something that you don't like, something is not going right, keep your composure, ask for help, and I'm quite sure you'll get through it, and the people that you work with will understand.

Be a go-getter!
Michael Martinez, Breakout Operator
Be a go-getter! Being a freelancer you're not always promised work so I'm out there calling or whatnot and chasing a companies and whatnot, but just being a go getter and staying plugged in and last.
---
Ready to get started? Click below and schedule your vetting call! 👇