Event Crew
Live Event Crew Starter Guide
Explore what makes a great tech stand out, what not to wear on site, and what tools you need to be successful at live events.
Live events can be exciting and rewarding experiences for crew members, but if you're new to the scene, it can also be intimidating. Before stepping onto the show site, you need to make sure that you're equipped with the right skills, knowledge, and gear. This live event crew starter guide will help you get prepared for your first gig.
What Makes a Great Tech Stand Out
Being professional, having a positive attitude, and being willing to learn from others are critical traits for a successful live event crew member. Presenting yourself professionally shows respect for the event and the people you are working with. Having a great attitude can go a long way in creating a positive and productive work environment, and helps to ensure a smooth and successful event.
Learning from other event technicians is also an important aspect of the job, as it allows you to stay current with industry developments and improve your skills. By embracing these traits, you can become a valuable member of the live event team and contribute to delivering an outstanding experience for all involved.
Check out: Enter the Winners Circle: Advice From the Top AV Professionals 🎧
Arrive Prepared to Show Sites
First, it's important to arrive at the show site prepared. Make sure you have the most up-to-date version of any instructions, position and production notes. Bring any additional materials (such as equipment (such as audio/visual or lighting) that you might need to set up. It also wouldn't hurt to research the show or event beforehand.
It's also important to arrive early to the show site. This will give you time to set up and make sure everything is in order before the show starts. Additionally, it's a good idea to bring a few extra supplies in case something unexpected happens. This could include extra batteries, cables, or even a spare microphone. By arriving early and being prepared, you can ensure that your show runs smoothly and without any issues.
Best practices for being prepared:
Know where the venue is and where to park

Arrive 10-15 mins early to find where you need to be

Have the contact info of the labor coordinator on hand




Introduce yourself

Be willing to listen and learn

Put your phone away



Related: How to Make a Great First Impression at Any Gig: 10 Easy Steps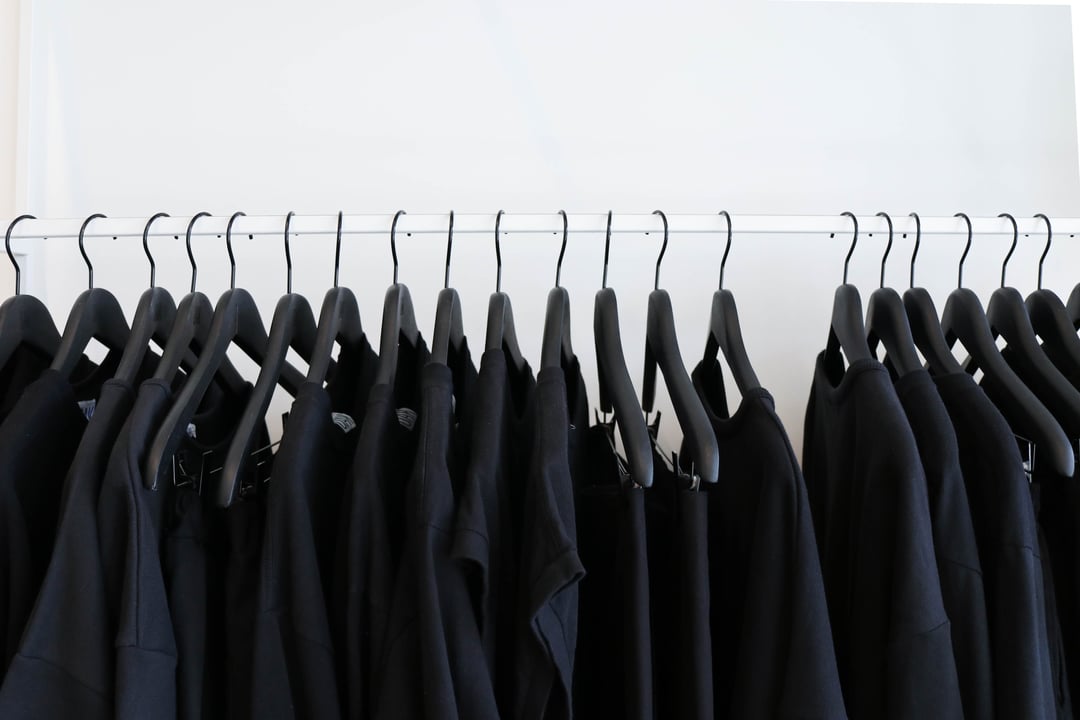 What to Wear on a Gig
As a crew member, you are a reflection of the client that hired you. It's important that you arrive dressed appropriately for all sessions and rehearsals if required.
Dress like this:
Solid black clothes

​

Black pants

​

Dickies or dress slacks

​

Clean, non-wrinkled clothes

​

Tucked in shirt

​

Black belt

​

Collared shirt

​

Black socks

​

Black shoes

​

Professional look

​

Proper hygiene

​

Shaved, well groomed beard



Not like this:
Shirt with logo ​

Blue jeans, sweatpants or shorts ​

Tour shirts​

Tank tops ​

Ripped or torn clothing ​

Hats or beanies​

Sandals or flip flops​

Bandanas​

Excessive jewelry ​

Headphones or sunglasses ​




Looking for shoes that will support your feet during a show? Take a look at these top voted shoes for crew. 👟
Required Tools to Have on Show Site
Before starting a live event, you should make sure you have any tools you need to complete the gig. Below is a list of tools that are recommended for crew members to have in order for be prepared on a show site. Keep in mind that this is a generic list for most all positions but other tools may be required for more specific roles. ​
Multi-tool

​

C-Wrench

​

Small flashlight

​

Work gloves

​

Tape measure

​

Black sharpie

​

White board tape (label tape)

​

Allen keys




​

Onsite Energizers: Snacks and Water
Live events can be long days and you need to stay energized. Unfortunately, food or snacks are not always on the event sites. It's important to remember to bring a healthy-ish few snacks with you on a show site.
It's important to stay hydrated throughout long event days. Make sure to bring your own water bottle so that you have easy access to water whenever you need it. Once you are on a show site you might not have time to go looking for water so it's important to bring one with you.
It's easy to rely on fast food options, vending machines, and gas station snacks and drinks. After all, these things are convenient and inexpensive.
But those quick food choices come with a price: They're loaded with sugar, processed fats and empty calories.
Recommendations for eating healthy on a job:
Our favorite on-the-go snack ideas:

🍎 Fruit: apples, bananas, raisins, oranges, blueberries, strawberries, unsweetened apple sauce cups
🥜 Nuts: almonds, peanuts, cashews
🌽 Veggies: mini carrots, celery sticks, cucumber slices
🥪 Sandwiches/Wraps: PB&J, deli, veggie
🥨 Others: granola, pretzels, trail mix, nutrition bars, cheese sticks
Being well-prepared is key to a successful live event
Being prepared as a live event crew member is essential for success. Make sure to arrive prepared with all the necessary tools and equipment needed for the job. Additionally, wear appropriate attire and don't forget to bring snacks and water bottles. Following these tips will help ensure that you are prepared and ready for whatever the event requires.
It is also important to be aware of the event's safety protocols and to be prepared to follow them. Make sure to familiarize yourself with the venue's layout and emergency exits, and be prepared to assist with any safety issues that may arise. By following these tips, you can ensure that you are prepared and ready to provide a safe and successful event experience.
---
Ready to work a live event? Schedule your vetting call today 👇