Minimizing Risks
Streamline Your Operations with Gear Tracking Software
Check out the 4 key reasons why gear tracking software can level up your operations, making everything more efficient and increase productivity.
The Benefits of Gear Tracking Software
Running a smooth event requires having the right equipment at the right place at the right time. For event companies dealing with a multitude of moving parts, multiple warehouses, managing gear and inventory can be a major challenge. Misplaced items, last-minute shortages, and unnecessary rentals can quickly derail operations and eat into profits.
By implementing gear tracking software, you can provide event production managers with greater insights and control over their gear.
Whether planning a conference, concert, festival, or large corporate event, the right tracking solution can help your company work smarter, maximize resources, and take productions to the next level.
1. Automate Inventory Management
With gear tracking software, you can say goodbye to a more manual inventory management. Having a software to automate the entire event process, allowing you to track your gear and equipment seamlessly. You can easily monitor stock levels, receive alerts for low inventory, and streamline the ordering process. This not only saves you time but also reduces the risk of missing gear and overstocking.
2. Optimize Equipment Utilization
Using gear tracking software is an easy way to keep tabs on all your equipment and make smarter business decisions. The software looks at usage logs and stats to identify gear that's not getting fully utilized. With this information, you can rearrange how equipment is allocated so everything gets put to good use.
This helps boost productivity by reducing idle time - equipment will spend less time gathering dust when it's not left sitting unused. It also minimizes downtime since you won't have to wait around for gear that's tied up elsewhere. With everything being fully utilized, your gear tracking software helps your equipment work smarter, not harder.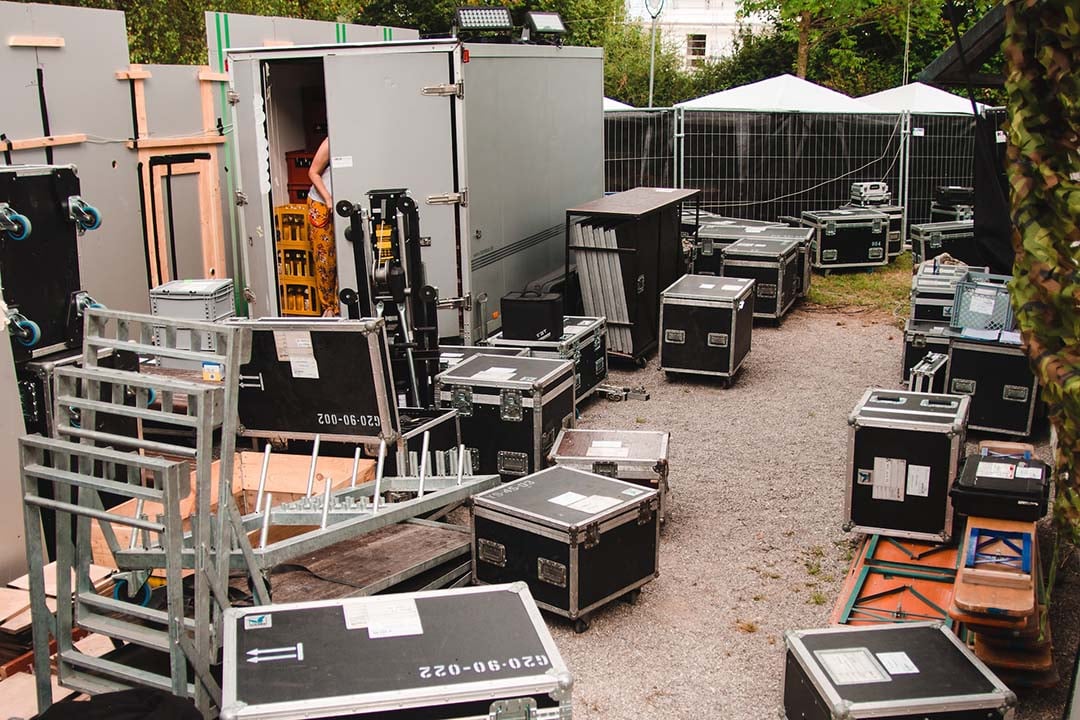 3. Improve Maintenance and Repair Processes
Gear tracking software simplifies maintenance and repair processes. You can set up regular maintenance schedules, track the history of equipment repairs, move a product to repair status and receive notifications for upcoming maintenance tasks. By staying on top of maintenance, you can prevent breakdowns, extend the lifespan of your gear, and avoid costly repairs.
4. Enhance Workflow Efficiency
By streamlining your operations with gear tracking software, you can enhance workflow efficiency. The software allows you to track the movement of gear across different departments, assign equipment to specific projects or employees, and monitor usage in real-time. This ensures that the right gear is always available when needed, eliminating delays and improving overall productivity.
Scale Your Event Business with Gear Tracking System
At the end of the day, gear tracking software offers huge benefits for event companies large and small, even those with multiple warehouses. Implementing a system to track gear usage lets you take control of inventory, make the most of the equipment you have, streamline maintenance, and work smarter overall.
The key is finding a solution that gives you a holistic view across your entire event operation. With the right tool, you can analyze equipment usage patterns and trends to make well-informed decisions about allocating assets. This allows you to boost productivity by reducing downtime and excess spending.
---
Ready for the last switch you'll ever make?
Take a tour of LASSO's AV Inventory Management Software