Event Crew
What Does a Live Event Stagehand Do?
A stagehand is a star who works behind the scenes to prepare venues for events.
Whether it's a concert or a sporting event, setting up a stage involves loading and unloading equipment from vehicles, carrying it into venues, building and dismantling stages (for performances), generally checking if everything is ready for the event, and making sure everyone is safe during the event. This is the responsibility of a stagehand.
A stagehand can be a local laborer or part of a touring event crew. Temporary help or permanent fixtures, they are usually the backbone of any event. The duties, of course, vary according to the type and size of the gig.
Stagehand duties sometimes include equipment-rigging, setting up lighting and stage electrics, audio/video projection, taking care of props, testing sound, assisting the event director/crew chief, and keeping the venue tidy.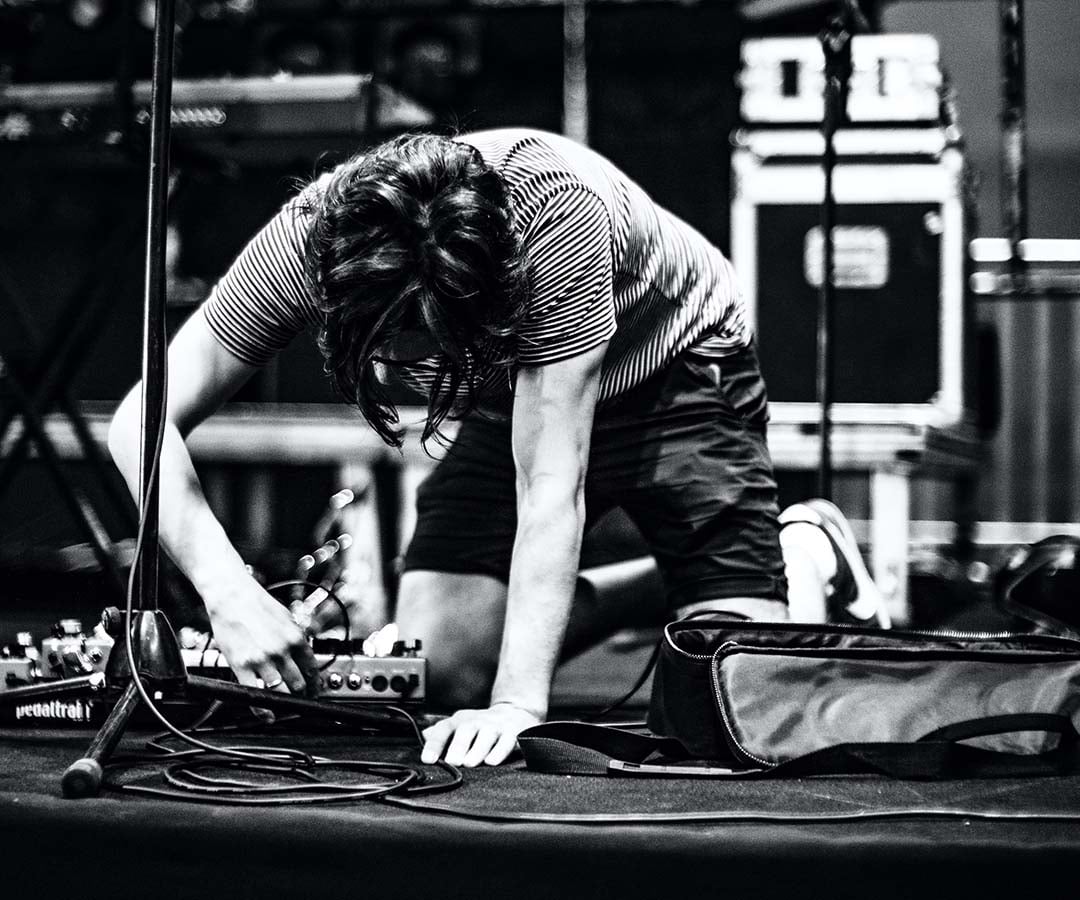 What is the role of a stagehand during a few weeks before an event?
A stagehand is in a supporting role for most of the event. For an experienced stagehand, work starts in the last few weeks leading up to an event. They typically have to attend a few rounds of site inspection (co-ordinated by the event producer) before they start prepping a venue for an event.
A stagehand's duties are governed by the kind of venue the event is supposed to be held in. Smaller spaces might not need any prepping at all, while outdoor events might need extra planning and, consequently, many more stagehands. It is also crucial that they take precautions before the actual work begins.
Stagehands tend to work with risky equipment: riggers may fall or have heavy equipment fall on them (many event companies specify the kind of footwear they have to wear to avoid this); stagehands taking care of lighting may be electrocuted; carpenters may be injured by their own power tools. This may sound extreme, but stagehands have to think of every possibility before the event.
Additionally, they might be introduced to the event directors and producers, the technical/lighting crew, and other professionals they will be working with during the event.
What does a stagehand do on the day of an event?
This depends completely on the specialization of a particular stagehand. While their main role is to assist with laborious tasks such as set/strike, stage building, set piece placement, truss placement, case pushing, cable runs, scaffold building, and heavy lifting of various equipment, they may support techs, engineers, and equipment operators, if needed.
Once the stage, trusses, sound, and lights have been set up, stagehands might help with the installation and placement of all the gear. Miscellaneous tasks like laying cables and placing microphones can also be done by them. While the show is on, they might move the gear where it's needed and help with wardrobe changes for musicians or performers onstage.
It's worth mentioning that every event brings its own set of challenges for stagehands. Although smaller events may be simpler to plan and execute, stagehands still carry out risky tasks. They're also expected to ensure nobody is hurt during the entire process.
What does the stagehand do after an event?
Stagehands need to dismantle the stage once the show is over. All the equipment needs to be taken down as carefully as they had been set up. Props need to be disassembled, rigs need to be taken apart. Wires and cables need to be coiled up and carefully put away. Sound boxes and amplifiers need to be brought down and neatly packed up.
Everything needs to be ready for use during the next event, but the equipment will likely be monitored for any damage that may have occurred during the event. If the stagehand is employed by an equipment rental company, they also need to deliver and set it up at the venue.
Stagehands may also take care of Covid precautions in venues.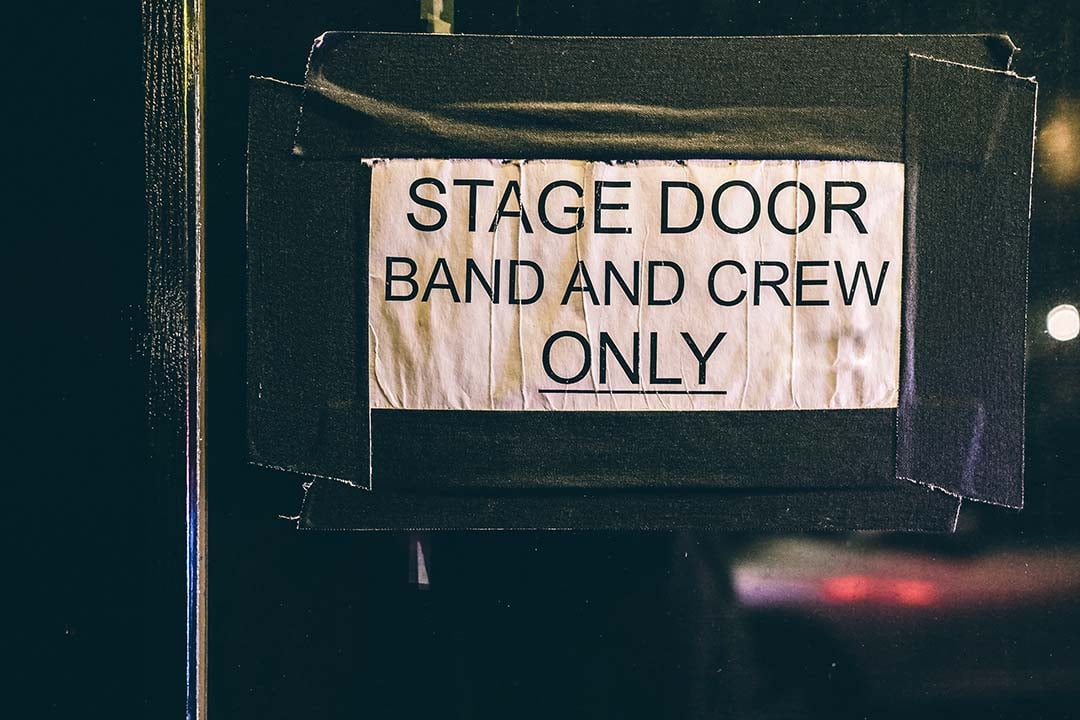 What do I need to become a stagehand?
You don't need a specific degree to become a successful stagehand, but graduating high school is a plus. A college degree isn't necessary. What's needed is a few years of relevant experience and a willingness to learn. It is a challenging role, and physical fitness is a non-negotiable quality in a stagehand.
Being comfortable working with a large team and excellent communication skills also help. A few skills that ease a stagehand's way in the world are:
The ability to work well under pressure. Something is always going awry at big events, and stagehands need to confidently deal with these situations.

Needless to say, they need to know how to handle and use equipment with care. Some additional knowledge about these fittings is a plus point

Strength and stamina are essential in a job that entails pushing and loading equipment, carrying heavy machines, and standing for hours.

Stagehands need to be attentive and dedicated. They carry heavy loads and work with electricity all day and must maintain safety standards across all tasks.

Additional knowledge of lighting, sound reinforcement, and crowd control come in handy at times.
Related: 5 Tips to Level Up Your Reputation as a Live Event Tech
How do I find stagehand jobs?
Most event production companies employ temporary stagehands, especially touring companies. Simply being part of this network can help a would-be stagehand get started. A good way to prepare for this career is volunteering for community productions. Some colleges offer degrees in stage management and production, and they offer stagehand internships.
Apart from this, a stagehand's job begins in the same way as most other jobs: on the 'Careers' page of an event production company website. Emailing different production companies is absolutely acceptable. Depending on their requirements, they might want someone with a specific set of skills (like knowledge of art or sound or lighting), but you're likely to get opportunities to learn and grow as a stagehand.
---
Are you a skilled stagehand? Apply for LASSO Crew Marketplace 👇